What's Next for Climate Action After COP21
December 18, 2015
At a Washington DC event hosted by The New Republic Wednesday, Georgetown Climate Center Executive Director Vicki Arroyo discussed the significance of the Paris Agreement, shared examples of subnational leadership from COP21, and discussed what's next for climate action.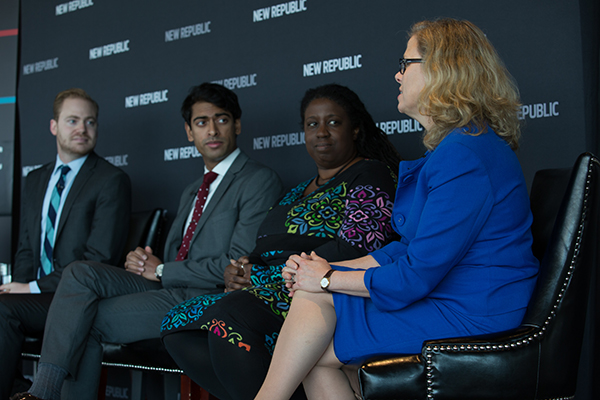 Arroyo was joined for "The Next Frontier of Climate Change" panel by Jacqui Patterson, director of the NAACP's Environmental and Climate Justice Program; Steven Olikara, co-founder and president of the Millennial Action Project; and Andy MacCracken, president of the National Campus Leadership Council. Brian Deese, senior advisor to President Obama, discussed the United States leadership at COP21 and the Paris Agreement and was followed by another panel discussing the success of COP21.
Watch a video clip below or click here to watch the entire discussion.