Georgetown Climate Center at the 2019 National Adaptation Forum
April 16, 2019
The 4th National Adaptation Forum took place April 23 - 25 in Madison, Wisconsin. The Georgetown Climate Center adaptation team lead several sessions and provided networking opportunities throughout the Forum. Below is an overview of the events at which GCC staff presented. For more details, visit the National Adaptation Forum website for the full Forum agenda.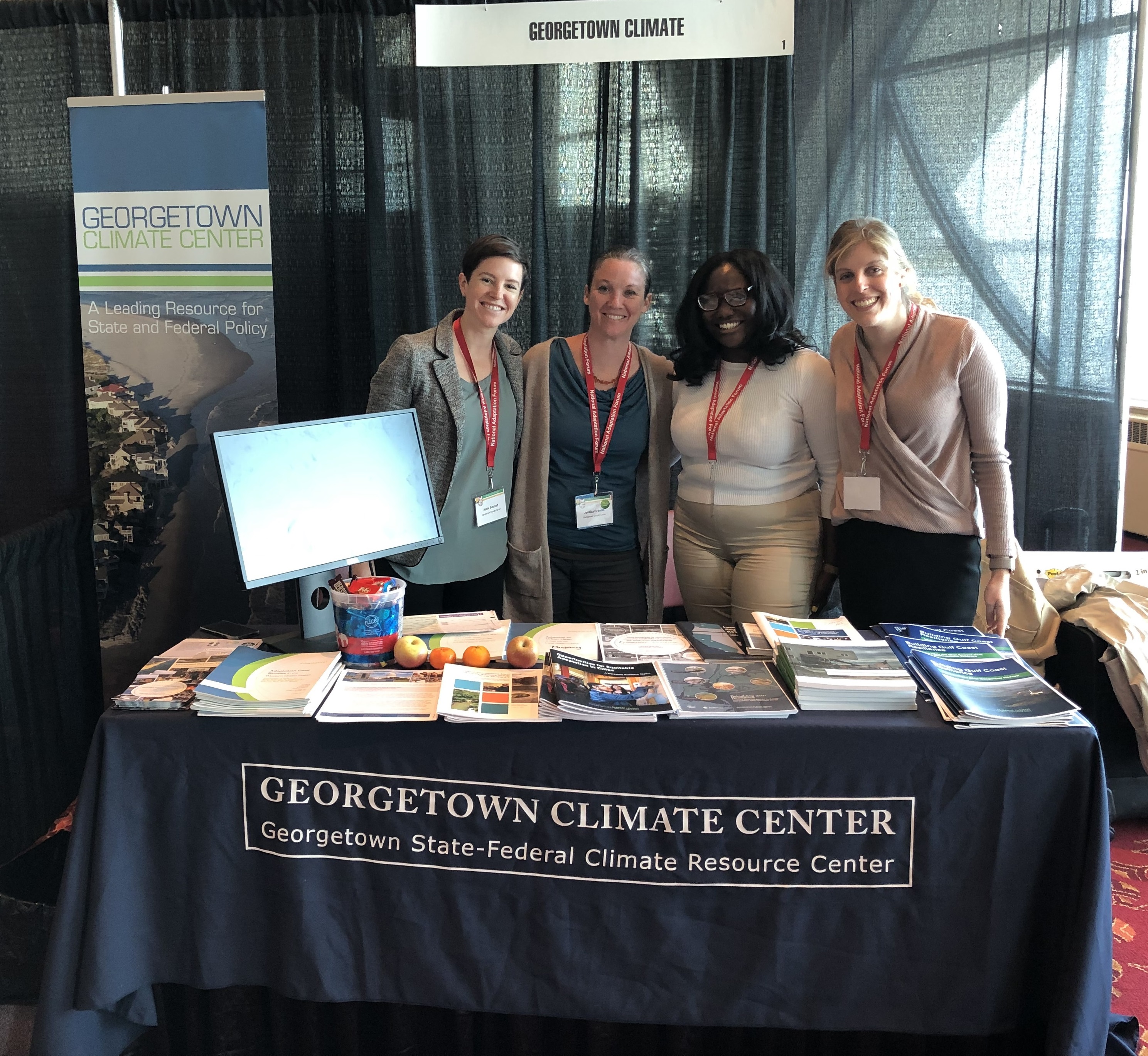 Tuesday, April 23
Adapting Across Scales: Learning from Regional Adaptation Practices 
GCC Institute Associate Annie Bennett will moderated a panel exploring lessons from regional adaptation efforts, drawing on the experiences and perspectives of regional climate collaboratives working on equitable adaptation, rural resilience, collective advocacy, and other issues. 
Wednesday, April 24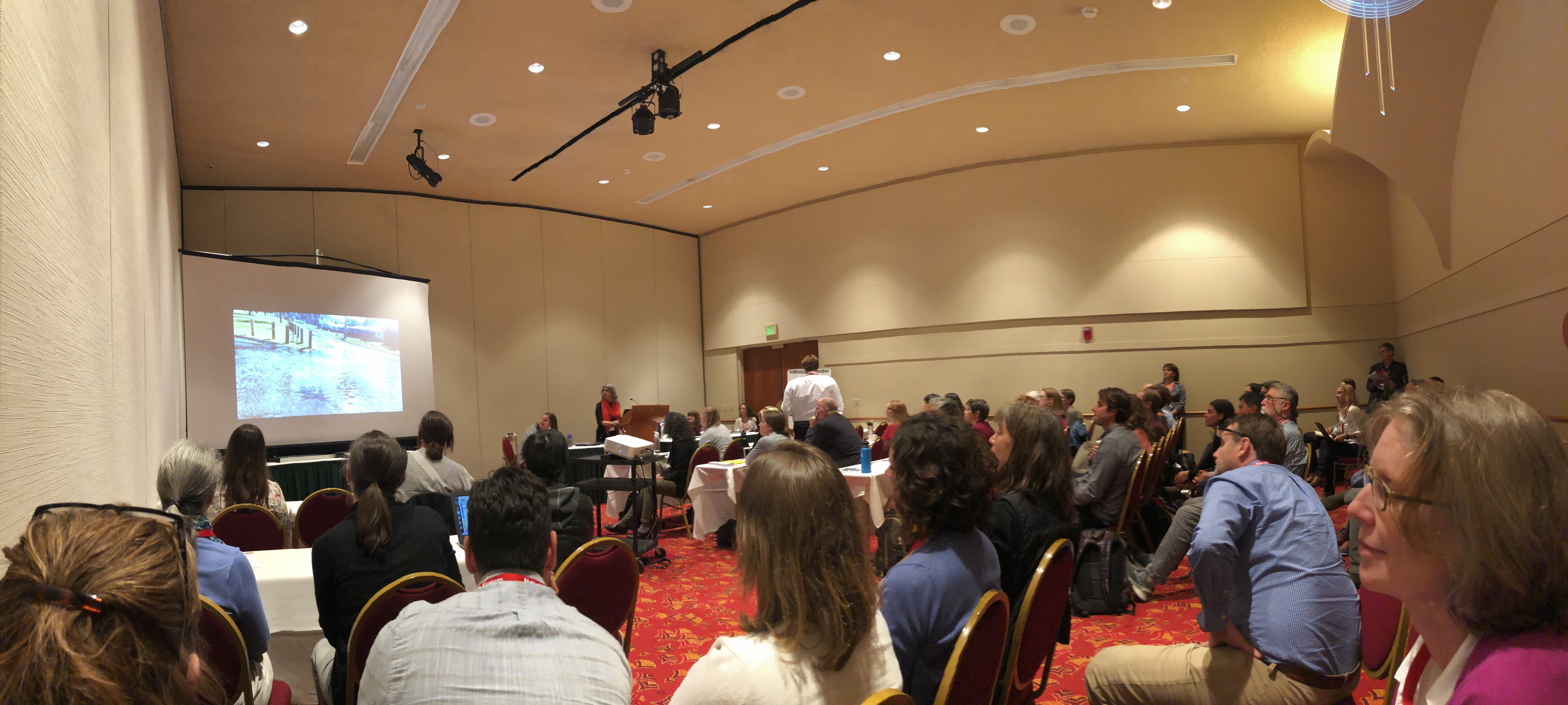 Adaptation Program Director Jessica Grannis will joined speakers from the Conservation Law Foundation and the Rhode Island Sea Grant program to discuss legal considerations and approaches for promoting climate adaptation at the local level.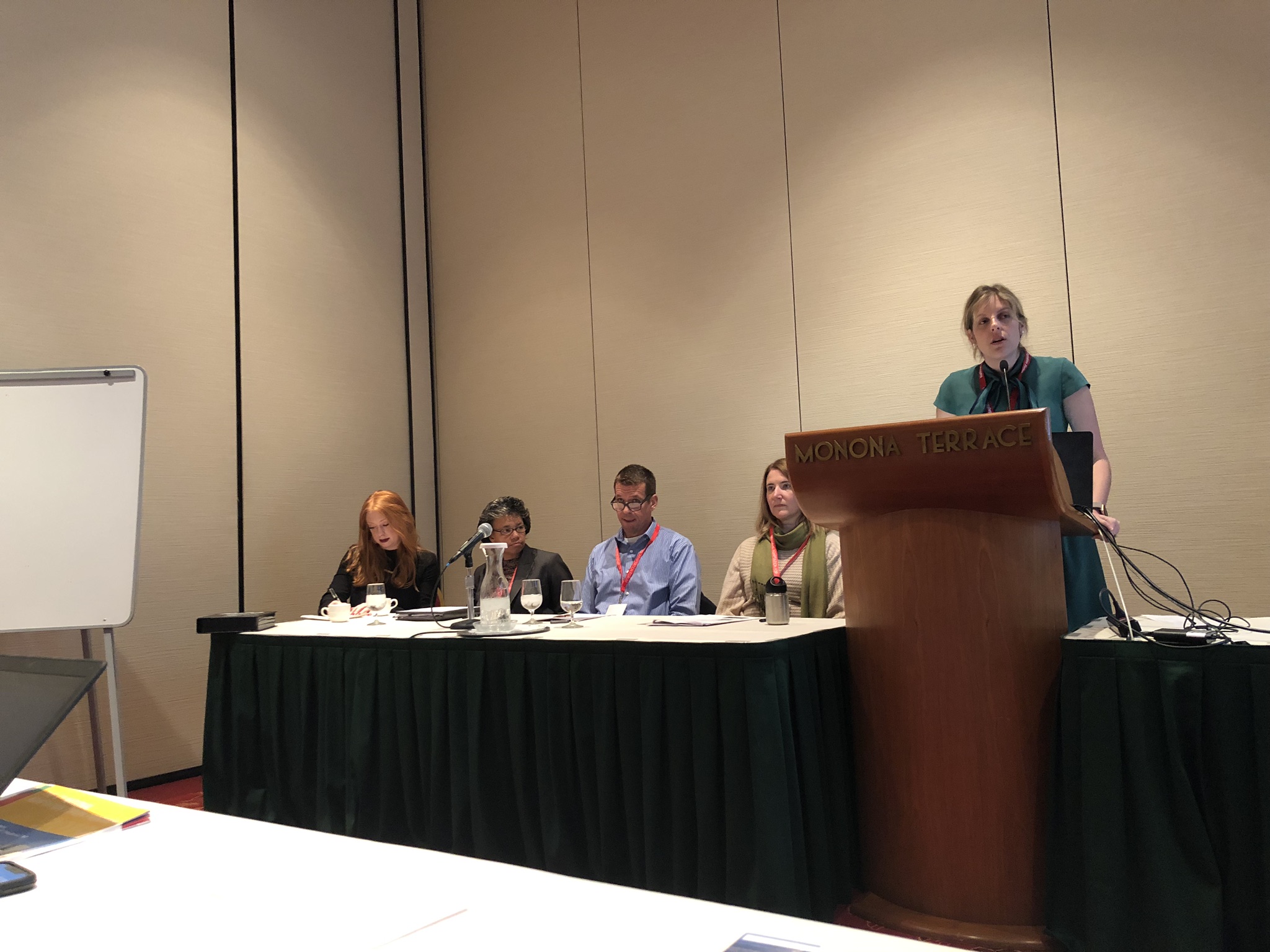 Institute Associate Katie Spidalieri led a discussion on how policymakers can incorporate community and natural resource considerations into managed retreat strategies. The panel included state, local, and nongovernmental practitioners who work to balance the needs of people and natural resources in decisions to relocate away from vulnerable areas confronted by sea-level rise, flooding, and land-loss.
Institute Associate Annie Bennett led a panel discussion on building community and natural resilience through transportation decision-making, bringing in perspectives from research, government, and practitioners.
Attendees joined Adaptation Program Director Jessica Grannis and representatives from CA, FL, MD, MN, and NY to discuss lessons learned from 10 years of adaptation work at the state level. GCC's state adaptation progress tracking tool provides detailed information about how states are taking action to prepare for the impacts of climate change.
GCC Climate Fellow Jennifer Li led a panel with community members, policymakers, and community-based organizations to discuss the creation of inclusive processes that give frontline communities opportunities to shape adaptation decision-making from planning through implementation. Panelists shared specific policy ideas and proposals emerging from community-driven planning processes, as well as pathways and challenges cities and other communities face in implementing adaptation solutions that also advance equity and address other community priorities.