GCC hosts interdisciplinary convening exploring managed retreat as a strategy for community adaptation
March 29, 2019
State, local, and federal representatives came together with the Georgetown Climate Center, Georgetown faculty, and other experts for a two-day workshop on managed retreat, hosted by GCC on March 28-29, 2019. Managed retreat — or relocating communities away from vulnerable coastal areas — is one strategy that state and local governments are considering to address the impacts of sea-level rise on coastal communities, residents, and ecosystems. Participants shared their work on coastal adaptation, and discussed the challenges that policymakers face as they work to address increasing climate impacts in coastal communities.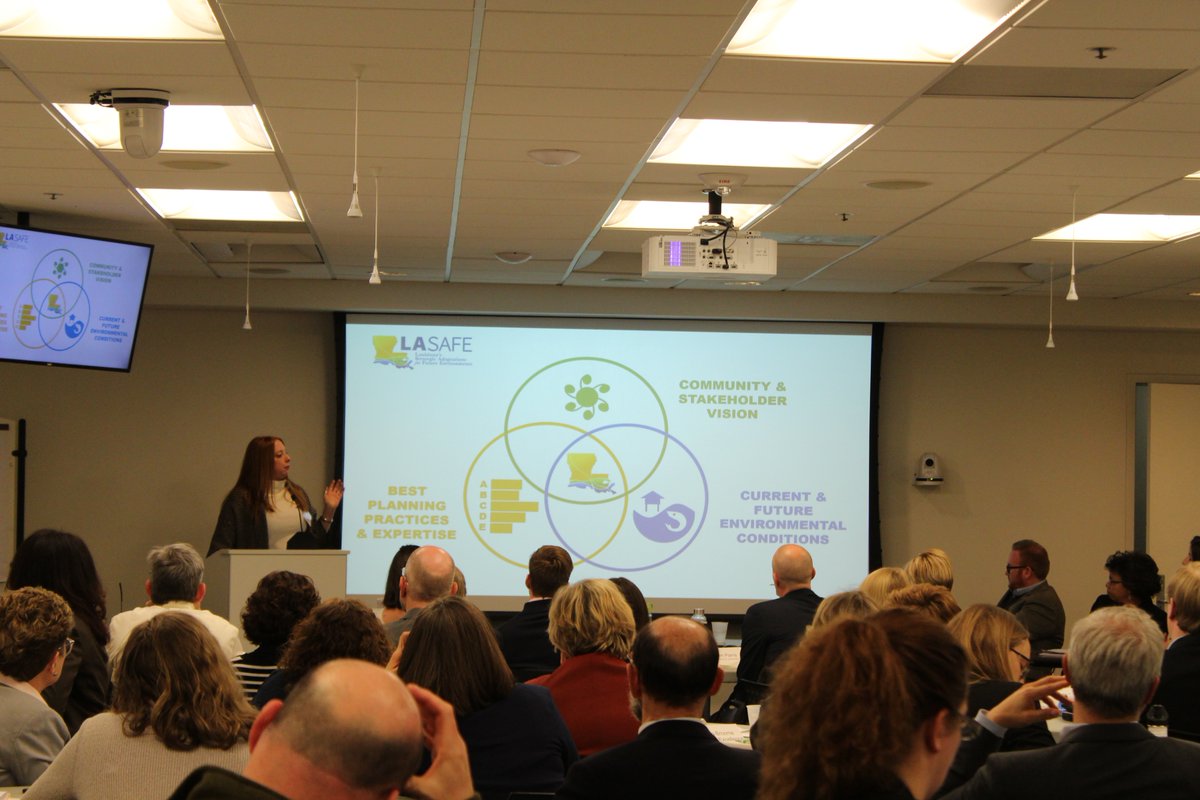 The first day began with an introductory panel that framed the physical and fiscal challenges that climate change and sea-level rise are presenting in coastal communities, and presented legal and planning options that state and local governments can consider for implementing managed retreat.
Presenters from Louisiana and New Jersey then shared initiatives from their states: the Louisiana Strategic Adaptations for Future Environments (LA-SAFE) program to prepare "receiving communities" — the higher ground municipalities that are taking in residents relocating away from vulnerable areas; and the New Jersey Blue Acres Buyout Program that purchases flood-prone properties from willing homeowners before and after flood disasters, including working with the Township of Woodbridge on a large-scale buyout process post-Hurricane Sandy in 2012.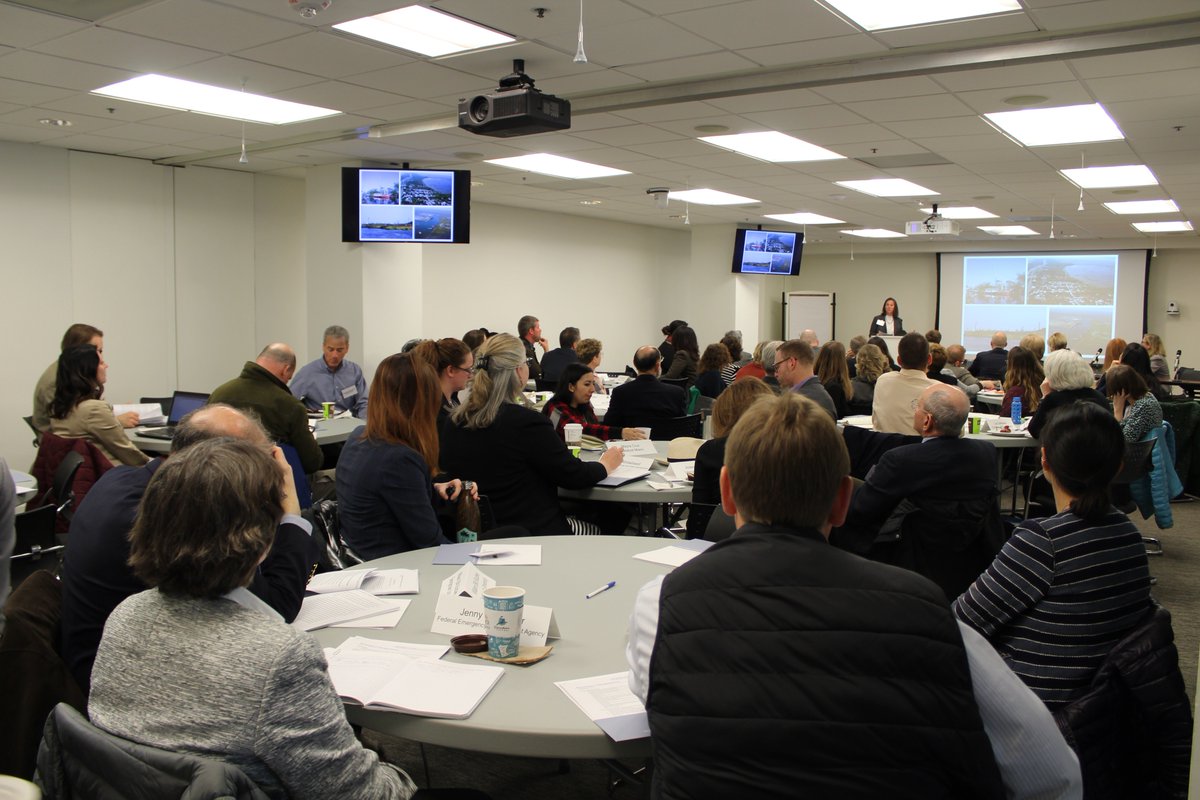 Over lunch, panelists discussed considerations for implementing managed retreat strategies, including communications and engagement, funding and financing, and how to ensure an equitable approach to managed retreat.
In afternoon breakout sessions, participants heard framing remarks from jurisdictions considering or implementing retreat strategies, then shared best practices, ideas, challenges, and needs for advancing managed retreat practices in coastal communities.
On the second day, GCC staff facilitated breakout groups that focused on participants' needs for resources and information surrounding managed retreat. Lessons from this conversation will be used to inform a forthcoming Managed Retreat Toolkit that GCC is developing to support state and local efforts to adapt to rising seas, flooding, and coastal land loss. In the final session of the day, participants discussed strategies for engaging communities and communicating managed retreat.
The development of the Managed Retreat Toolkit is supported by the Doris Duke Charitable Foundation and The Kresge Foundation, and the workshop was made possible by funding from the Georgetown Environment Initiative.