GCC hosts virtual roundtable to inform upcoming Equitable Adaptation Toolkit
March 19, 2020
The effects of climate change pose greater risks to people and communities that already face significant economic and social challenges, including racism, disproportionate exposure to pollution, and lack of economic opportunity. GCC's upcoming Equitable Adaptation Legal & Policy Toolkit (Equitable Adaptation Toolkit) will feature case studies and resources that help communities and states address the cumulative effects of climate change impacts and social inequalities that put the health and well-being of communities at risk. Slated for release this summer, the toolkit will highlight emerging best practices in equity-centered approaches to adaptation planning and implementation championed by community-based organizations.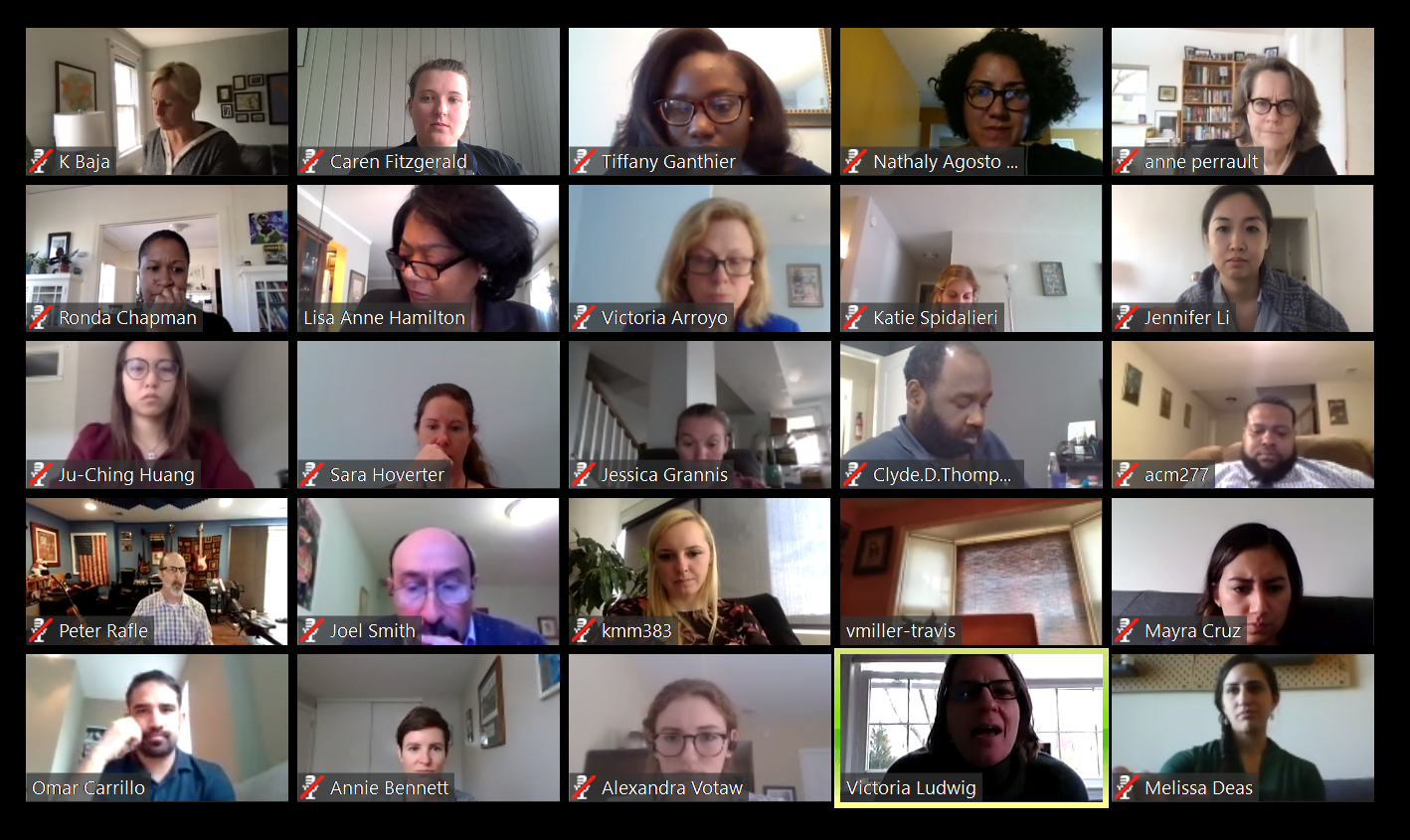 On March 19, 2020, GCC brought the authors and advisors working on the Equitable Adaptation Toolkit together for a virtual roundtable to discuss and inform the toolkit's development. In light of the coronavirus pandemic, the planned in-person convening was adapted into a day-long video conference. Participants included community leaders; local, state, and federal adaptation practitioners; GCC staff; Georgetown Law faculty and students; and other experts. Discussions included considerations of the challenges and opportunities state and local governments encounter when taking an equity-focused approach to planning and engagement, public health, economic resilience, resilient affordable housing, and financing mechanisms, as well as other topics.
Among the participants were three Georgetown Law students who are drafting case studies for the toolkit: GCC Research Assistants Ju-Ching Huang (S.J.D. candidate) and Jamaldeen Tonzua (LL.M. candidate), and Harrison Institute of Public Law Clinical Student Alexandra Votaw (J.D. candidate). In collaboration with GCC staff and consultants, they are conducting research and analysis to inform case studies on community engagement, natural resilience, disaster preparedness response and recovery, resilient affordable housing, and more.
View the full participant list here.
Learn more: Developing an Equitable Adaptation Legal and Policy Toolkit
View photos from the convening on GCC's Facebook page.
GCC's work on the Equitable Adaptation Toolkit is made possible through the generous support of the Kresge Foundation. Questions can be directed to Tiffany Ganthier, GCC Institute Associate, at Tiffany.Ganthier@georgetown.edu.