Level Up Audio Project - Season 2 Now Available!
June 1, 2021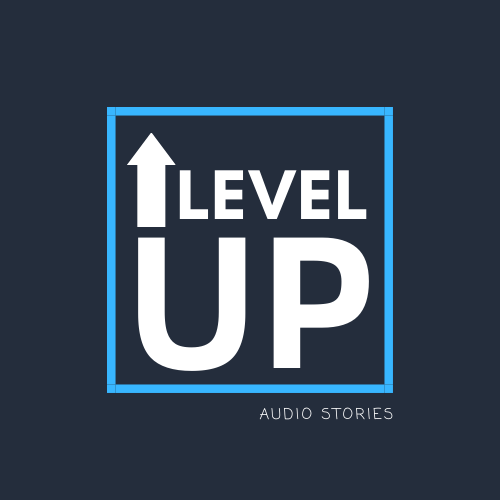 The Federal Emergency Management Agency (FEMA) Region 9 produced the Level Up Audio Project to share stories, case studies, and best practices to inspire hazard mitigation action and strengthen our community of hazard mitigation and climate adaptation professionals. As a resource to state and local governments on climate adaptation and resilience, the Georgetown Climate Center (GCC) partnered with FEMA Region 9 to make the audio series available. 
The Level Up Audio Project features brief conversations with individuals who are making hazard mitigation planning and action a priority in their communities.
Released on June 1, 2021, Season 2 of Level Up features interviews with resilience professionals on the following topics:
Mitigating extreme heat by engaging communities in a shade-boosting bicycle and pedestrian streetscape project (case study: Tempe, Arizona);
Reducing flooding and restoring endangered fish habitats in a multi-benefit project across levels of government (case study: Eureka, California);
Communicating tsunami risk through local knowledge and storytelling (case study: Hilo and Honolulu, Hawaii);
Understanding how people perceive and make decisions around flood risk (as discussed by a behavioral scientist).
Released in May 2020, Season 1 includes five episodes, some of which highlight:
An immigrants' rights organization in California who made sure all members of the community were able to rebuild following the Thomas Fire;
The City of Santa Cruz integrating climate adaptation and hazard mitigation planning processes to ensure more coordinated implementation;
The City of Tehama stacks various funding sources to elevate homes and protect the community from floods; and more.
All Level Up episodes are available below, and can also be streamed via podcast distributors like Blubrry, Apple Podcasts, and Spotify. If you have topics to suggest for future episodes or would like to get involved, please contact fema-r9-mitigation-planning@fema.dhs.gov or GCC Communications Associate Caren Fitzgerald (Caren.Fitzgerald@georgetown.edu).
New! Season 2
Learn how the city is working to alleviate high temperatures by engaging communities in planning a shade-boosting bicycle and pedestrian streetscape project. Season 2: Episode 1 Transcript (PDF)
Explore how federal, state, and local agencies are working together to reduce flooding and restore habitat for endangered fish in northern California. Season 2: Episode 2 Transcript (PDF)
Journey to Hilo and Honolulu to learn how two practitioners are using storytelling and local knowledge to communicate tsunami risk to communities. Season 2: Episode 3 Transcript (PDF)
Discover how practitioners can encourage mitigation action by understanding how our minds tick. Season 2: Episode 4 Transcript (PDF)
Season 1
Hazard mitigation efforts often focus on property and infrastructure, but every community's most important resource is its people. Lucas Zucker, the policy and communications director for the California-based organization Central Coast Alliance United for a Sustainable Economy, or CAUSE, talks about ways communities can support low-income and immigrant populations before, during, and after hazard events. Themes: Climate change; disadvantaged communities, equity, and social resilience; mitigation planning (Click here to learn more about FEMA assistance programs and eligibility.)
Most communities develop numerous planning documents to guide growth and development. These plans are often created and adopted in standalone processes, leading to fragmented implementation. Tiffany Wise West, the Sustainability and Climate Action Manager for the City of Santa Cruz, California, managed to avoid that trap and developed a Climate Adaptation Plan in conjunction with the city's Local Hazard Mitigation Plan. In this episode, she discusses the benefits and challenges of the plan integration process. Themes: climate change; disadvantaged communities, equity, and social resilience; flooding; mitigation planning; urban; wildfire
When you ask emergency managers and city planners what they need to make their community more resilient to disaster, most have the same answer: money. Federal and state grants can help finance projects, but the requirements can be labor intensive and often require a financial match from the community. Carolyn Steffan from the City of Tehama in California stitched together funding from multiple sources—federal and state—to protect residents from flooding by elevating 39 homes in her city. Themes: disadvantaged communities, equity, and social resilience; flooding; mitigation planning; rural
Streambeds are vital ecosystems that can both serve and threaten the communities they run through. Because of the sensitivity of the ecosystems and the potential for increased flooding, stream work requires permits. Securing permits can be time consuming and costly. In this episode, Roland Sanford from the Solano County Water Agency in California shares how his agency works with local landowners to provide microgrants for flood mitigation work and technical assistance to aid in the process to secure permits. Themes: disadvantaged communities, equity, and social resilience; ecosystems and natural resilience; flooding; rural
In Butte County, California, much of the natural fuel that allows wildfires to spread is found on private property. Communities must approve, and landowners need to agree, to remove brush from these lands and reduce wildfire risk. This is not unusual—many types of mitigation work involve private property. In this episode, Calli-Jane DeAnda from the Butte County Fire Safe Council speaks about her experience with community outreach and protecting communities and infrastructure from wildfire. Themes: ecosystems and natural resilience; rural; wildfire