Transportation and Climate Initiative Listening Session Summary Report Now Available
November 14, 2018
In November 2017, member jurisdictions from the Transportation and Climate Initiative (TCI) began a public conversation inviting stakeholder input on the opportunities, challenges, and benefits of a modern, low-carbon transportation system, and what policies catalyzing these benefits might look like. Between March and August 2018, TCI hosted a series of six regional listening sessions, inviting input on potential policy approaches to bring about a cleaner and more resilient transportation future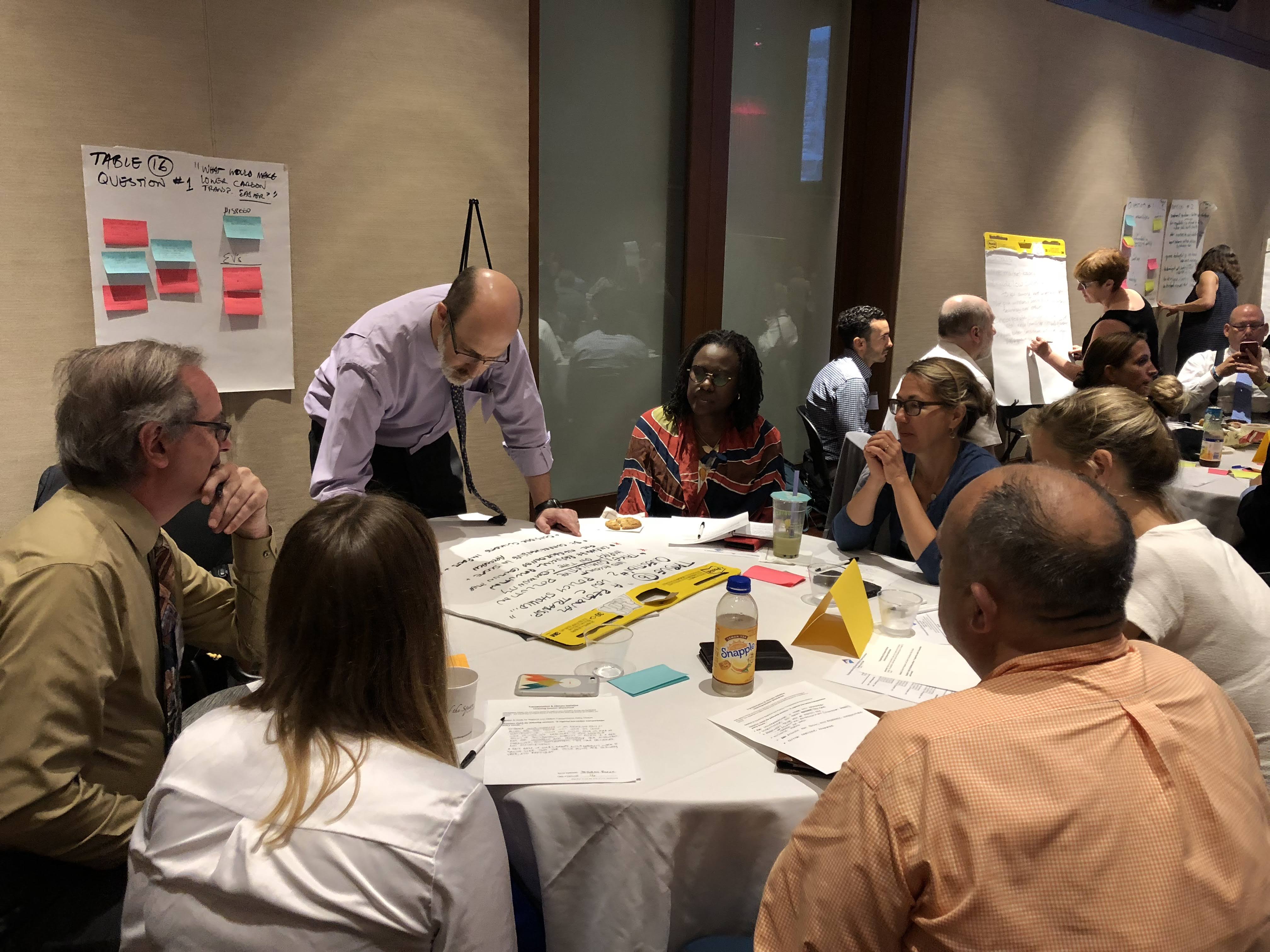 across the Northeast and Mid-Atlantic region. A report summarizing the input received during listening sessions is now available.
A total of six sessions were held throughout the region, in New York, Connecticut, Delaware, and Maryland. Convened by TCI member jurisdictions with support from Georgetown Climate Center, each session brought together a wide range of stakeholders representing diverse perspectives and experiences. In all, roughly 500 stakeholders participated in facilitated conversations about their priorities, goals, and policy ideas for a low-carbon transportation future. The listening sessions also engaged over 100 government officials from the District of Columbia and 11 states: New Hampshire, Vermont, Massachusetts, Rhode Island, Connecticut, New York, New Jersey, Pennsylvania, Delaware, Maryland, and Virginia.
Through facilitated discussion, participants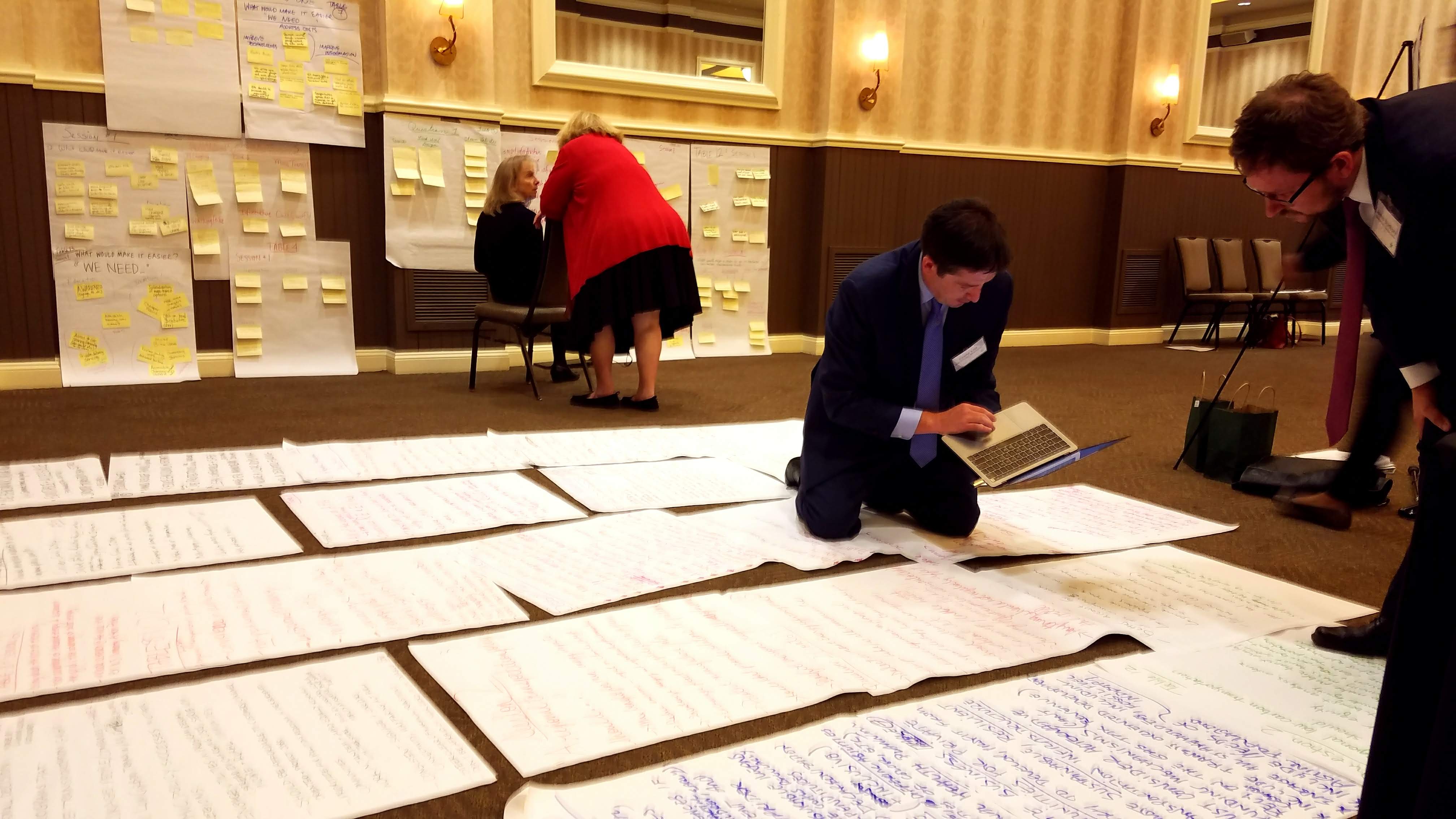 recorded ideas individually and collectively on worksheets and notepads, which were then collected, recorded, and synthesized into a summary report. This report summarizes the extraordinary wealth of ideas, suggestions, and perspectives participants offered during the listening sessions. Taken together, the insights shared during the listening sessions will be important in informing decisions about the design and direction of regional low-carbon transportation approaches.
Read the TCI Listening Session Summary Report (PDF) 
Learn more about the Transportation and Climate Initiative Listening Sessions