The Great American Adaptation Road Trip
January 26, 2015
After visiting more than 30 communities across the U.S. that are preparing for climate change, two enterprising authors identify 6 big lessons from ongoing adaptation work in this report by the Georgetown Climate Center.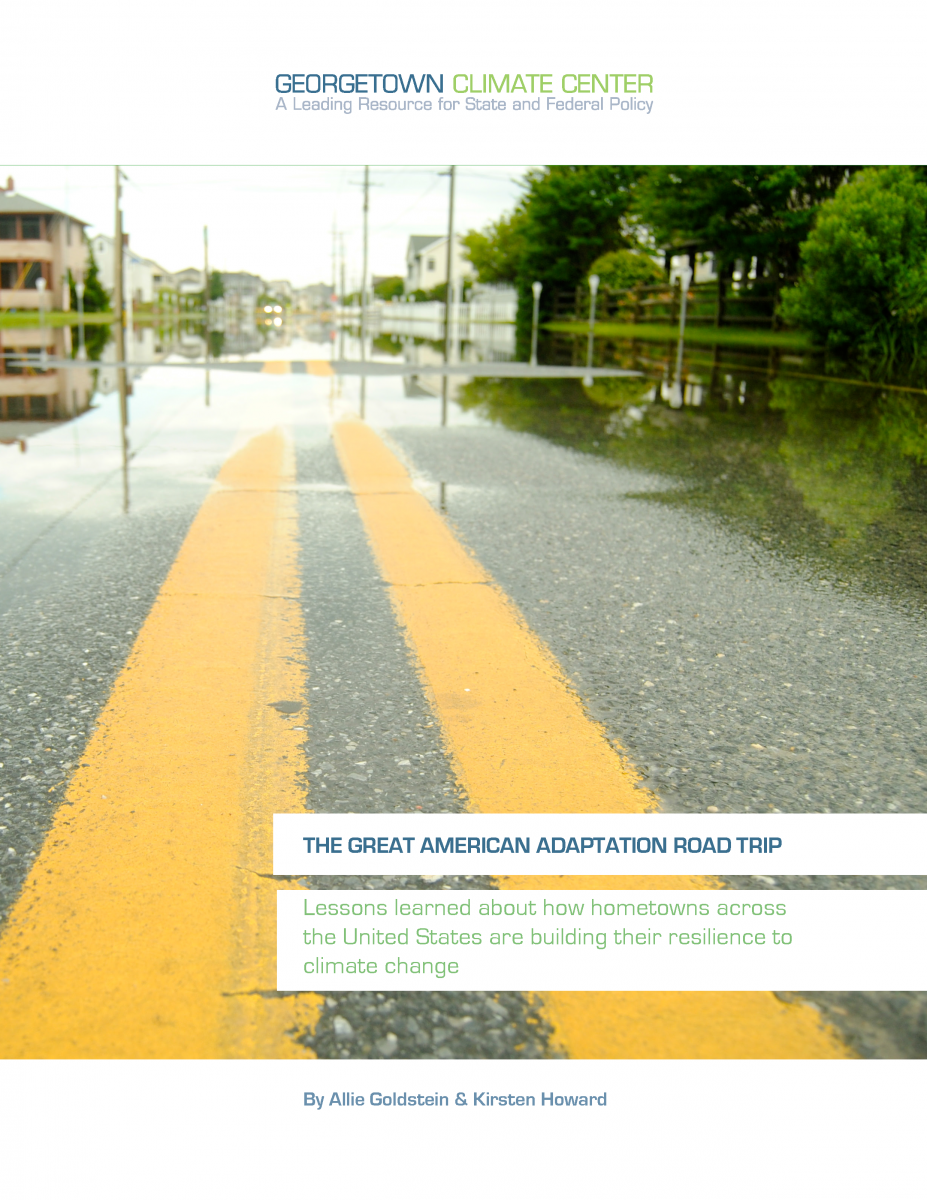 The lessons in the "The Great American Adaptation Road Trip," explain why these communities have had success implementing their projects and what is needed to prompt climate change preparation in more places across the country.  Authors Allie Goldstein and Kirsten Howard distilled the lessons learned on their trip after meeting with more than 150 individuals who were driving adaptation projects forward in their communities, from shellfish farmers on the Olympic Peninsula to city planners in Baltimore.
Click on the link below to read the full report.