COP27: GCC to host side event on subnational leadership with The Climate Registry and US Green Building Council
November 9, 2022
Event: Achieving measurable climate benefits through innovative infrastructure investments in North America
Date:  10 November, 2022
Time: 11:30 AM to 1 PM Local Time (4:30 - 6 AM Eastern U.S. Time)
Location: Osiris Room, Area B, Side Event Room 6 
Virtual Attendance: Not attending COP27 in person? The event will be livestreamed on YouTube and recorded for future viewing.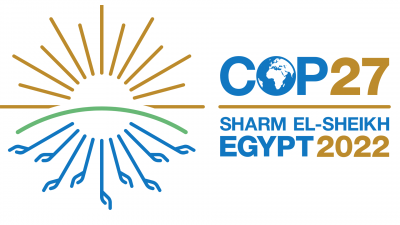 Subnational governments play important roles in allocating funding and implementing policies that encourage greenhouse gas reduction and improve the quality of life for people and communities. In the United States, subnational leaders are at the forefront of designing and implementing innovative policies, partnerships, and solutions that deliver on climate change mitigation, resilience, and equity.
During COP27 in Sharm El-Sheikh, Egypt, Georgetown Climate Center, The Climate Registry, and U.S. Green Building Council will present an official side event featuring conversations with senior government officials representing U.S. states and local jurisdictions
The event will begin with keynote remarks from Governor Eric Holcomb of Indiana, followed by two panels of state and local leaders. Speakers will provide insights into programs aimed at modernizing infrastructure and describe how greenhouse gas reduction benefits can be credibly and transparently measured, reported, and verified to demonstrate progress toward net-zero emissions objectives. They will also explore the environmental, social, and economic benefits of these actions; discuss how they have overcome challenges to achieve measurable progress; and highlight specific activities that benefit underserved communities. Featured projects will include investments allowing for equitable access to clean drinking water, energy supplies, housing, and low-carbon transportation options.
Panelists:
David Fraser Hidalgo, State Delegate, Maryland
Leah Laramee, Climate Change Mitigation & Adaptation Coordinator, Hawaii
Bradley Chambers, Secretary of Commerce, State of Indiana 
Sam Liccardo, Mayor, San Jose, California
Errick Simmons, Mayor, Greenville, Mississippi
Pam O'Connor, Regional Planning Commissioner, Los Angeles County, California and former Mayor, City of Santa Monica, California
Moderators:
Amy Holm, The Climate Registry
Kate Zyla, Georgetown Climate Center
Liz Beardsley, U.S. Green Building Council
Will you be at the 27th United Nations Conference of Parties in Sharm El-Sheikh, Egypt? Email climate@georgetown.edu to connect with GCC's Executive Director Kate Zyla and Adaptation Program Director Mark Rupp who will be in attendance.