GCC and Capital Region Planning Commission share Greauxing Resilience at Home: A Regional Vision
June 16, 2022
New locally-informed legal, planning, and policy resources for housing and flood resilience
Louisiana is one of the hardest-hit areas in the United States as extreme weather events and regular flooding become more frequent and intense. In 2018, following two devastating back-to-back storms, Louisiana Governor John Bel Edwards established the Louisiana Watershed Initiative and created eight watershed regions to work on a long-range vision for mitigating future flood risk. In Region Seven of the Louisiana Watershed Initiative, the Capital Region Planning Commission partnered with the Georgetown Climate Center to engage with dozens of directors of departments in local parishes and state agencies, leaders of regional non-governmental organizations, academic researchers, community members and more between fall 2020 and spring 2022.  
Explore Greauxing Resilience at Home: A Regional Vision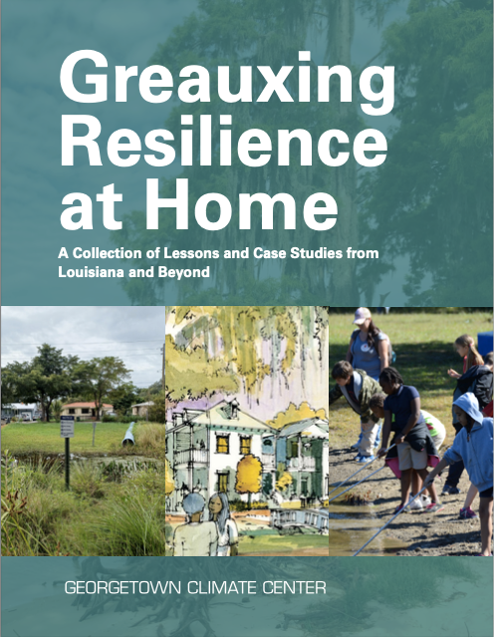 The result of that partnership is being released today: Greauxing Resilience at Home: A Regional Vision (Regional Vision) is an innovative combination of legal, planning, and policy resources, along with detailed case studies, to promote community resilience through housing and nature-based solutions, especially in areas experiencing population changes and transitions. The impacts of flooding and other disasters often fall first and worst on Black, Indigenous, and People of Color (BIPOC) and low-income communities. Affordable, resilient housing initiatives are critical to ensuring equitable adaptation.
"When we start with a recognition of our shared humanity, it can bring about real, lasting improvements in the safety and well-being of our neighbors. This Regional Vision is founded on that understanding," said Jamie Setze, Executive Director of the Capital Region Planning Commission. "That shared humanity is what will help Louisianans protect each other from future flooding and extreme weather events and to work together toward solutions that benefit everyone."
Housing, flooding, and resilience are critical issues that affect nearly everyone in Louisiana's Region Seven watershed, which encompasses 13 parishes and 45 incorporated municipalities. The Regional Visionwas developed with a focus on Region Seven's particular local circumstances. At the same time, the Regional Vision and the accompanying compilation of case studies identify tools, approaches, and examples that will be useful to regional and local policymakers throughout Louisiana, elsewhere in the Gulf Coast region, and nationally.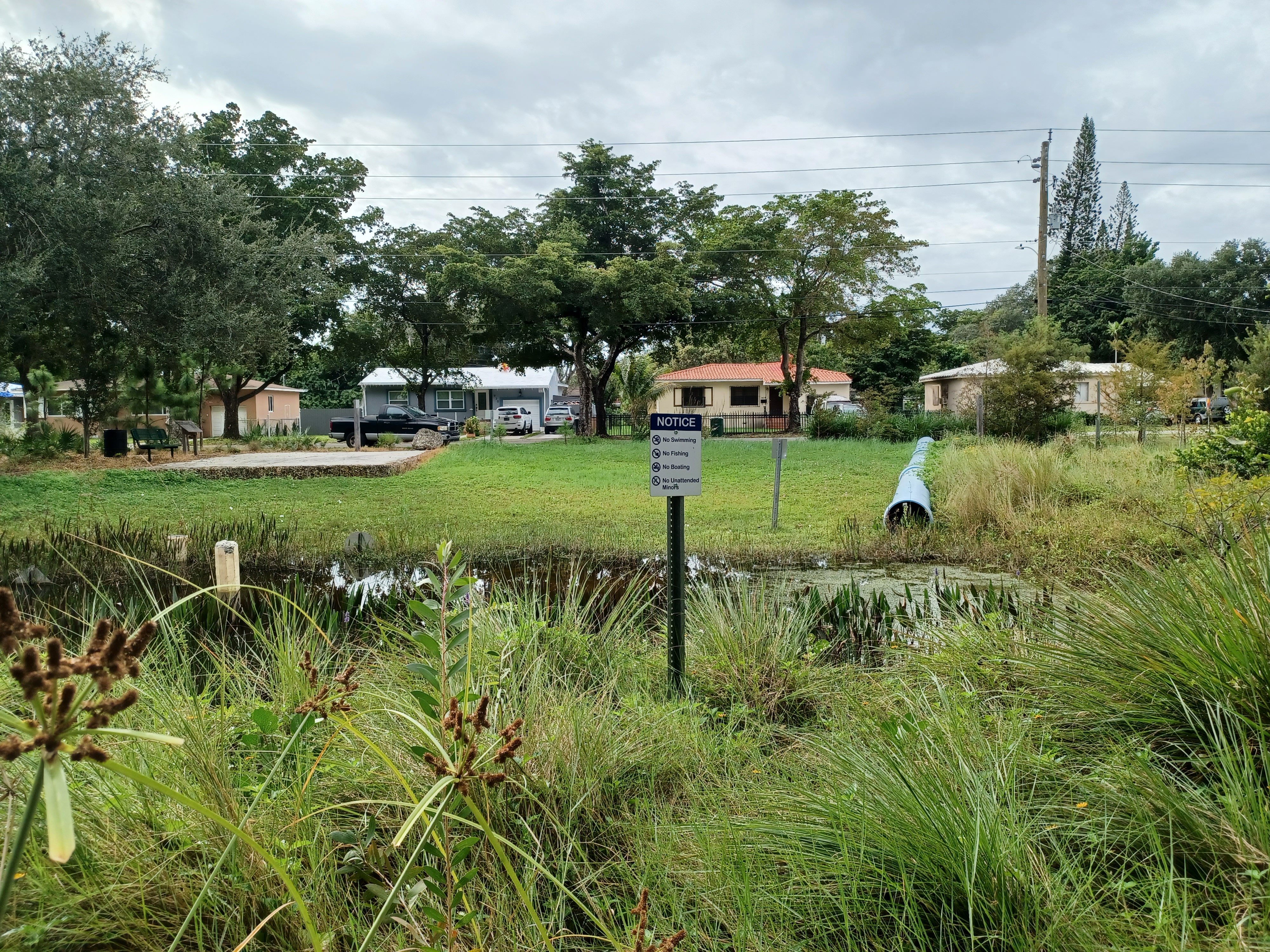 "This new resource was driven by the leadership and vision of people living with flooding and other impacts in Louisiana," said Kate Zyla, Executive Director of the Georgetown Climate Center. "At the same time, we believe it also offers insights for other jurisdictions across Louisiana, throughout the Gulf Coast region, and nationally. The legal, planning, policy, and project ideas in this Regional Vision are relevant to policymakers anywhere who are seeking to increase the affordability, availability, and safe condition of housing while also increasing community resilience."
Goal One:

 

Greaux

See footnote

1 nature-based solutions for community resilience.
Goal Two:

 

Greaux flood mitigation solutions through targeted infrastructure planning and investments.
Goal Three:

 

Greaux resilient, urban affordable housing options.
Goal Four:

 

Greaux resilient, rural affordable housing options.
Goal Five:

 

Greaux implementation and capacity-building efforts to increase resilience.
Within each goal, the Regional Vision lays out five objectives that can be adapted to fit a range of regional and local needs and contexts. These goals and objectives are supplemented with detailed case studies that describe best and emerging practices, tools and examples from Louisiana and other leading U.S. jurisdictions working to make progress on these complex challenges.
The Regional Vision is intended as a reference and a resource to support governments in their decision making efforts. Because there is no such thing as a "one-size-fits-all" approach when it comes to community resilience, it provides ideas for consideration, not prescriptions. Regional and local governments can use the Regional Vision to identify potential legal, planning, and policy tools and projects they may consider to increase the affordability and availability of housing in their jurisdictions and the use of nature-based solutions.
Endnotes:
1
1. To reflect their connection to Louisiana's cultural heritage, the project team and guiding members of a local work group chose to start each of the five goals with "Greaux," a French-inspired phonetic spelling of the word "Grow." Back to contentBack to content