Lessons Learned from the Great American Adaptation Road Trip
January 26, 2015
After visiting more than 30 communities across the U.S. that are preparing for climate change, two enterprising young authors identify six big lessons from ongoing adaptation work in a new report recently released by the Georgetown Climate Center.
Over the course of 103 days, authors Allie Goldstein and Kirsten Howard traveled 17,358 miles and interviewed more than 150 people, from shellfish farmers on the Olympic Peninsula to city planners in Baltimore. The road trippers have already published 34 stories about the work that communities are doing to prepare for climate change.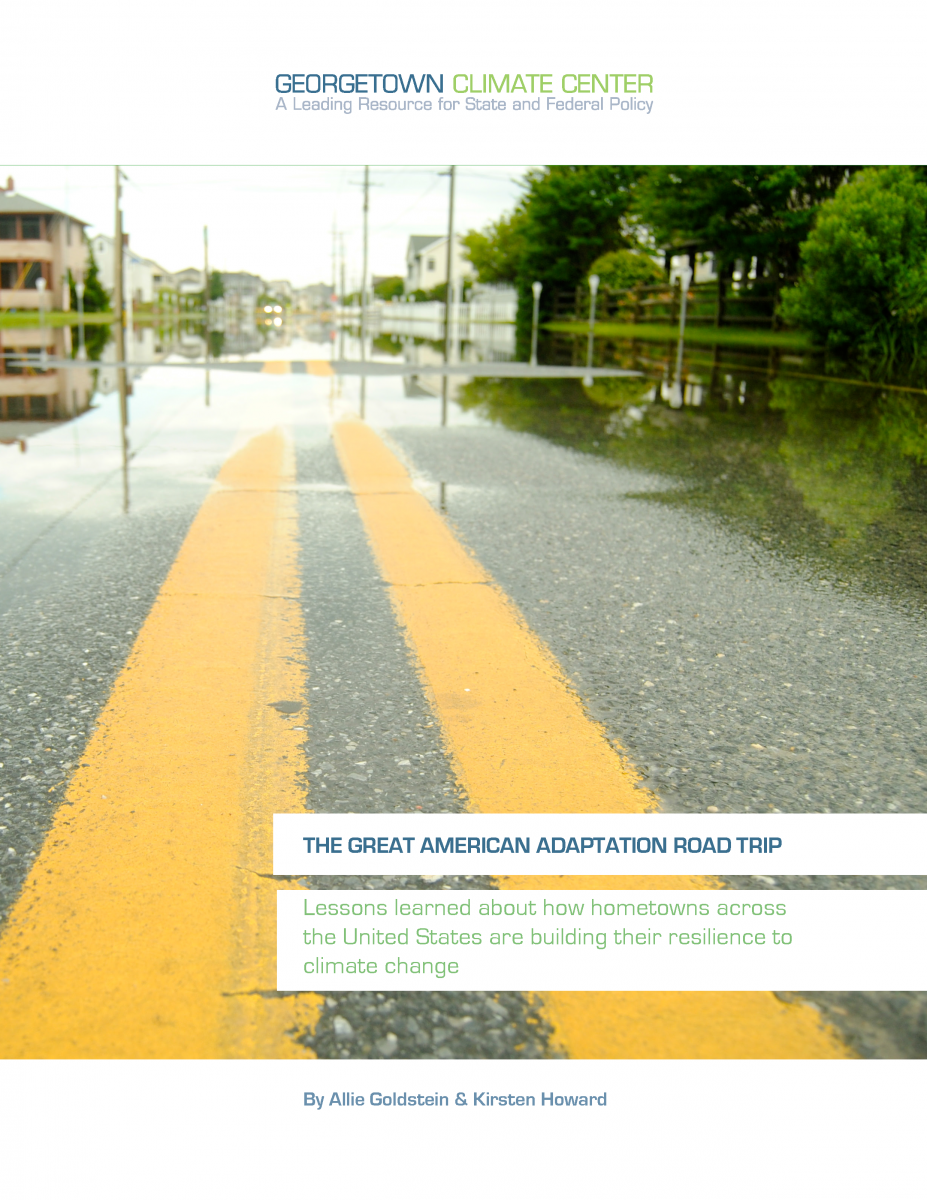 The lessons found in the new report, "The Great American Adaptation Road Trip," explain why these communities have had success implementing their projects and what is needed to prompt climate change preparation in more places across the country.
Lessons learned included:
Communities have many reasons for building resilience, and the co-benefits of climate adaptation projects are often key to getting them implemented.
The likelihood and magnitude of the climate impact itself affects the nature of the resilience-building actions that can be taken.
Scaled-down climate science is essential for local planning and decision-making in many sectors.
New relationships and partnerships across local governments and with private and non-profit allies can leverage the key skills needed to adapt to a changing climate.
Communities need new funding and financing models to enable the investment needed to adapt to climate change.
Sometimes adaptation and mitigation goals will conflict; but often times communities can reduce emissions while preparing for impacts.
Each of the above lessons is covered in detail in the new report along with many examples and stories from the Great American Adaptation Road Trip.  Adaptation stories have been published from the following states: Arizona, California, Colorado, Delaware, Georgia, Illinois, Iowa, Louisiana, Kentucky, Maryland, Massachusetts, Michigan, Montana, Nebraska, New Hampshire, New Jersey,  New Mexico, New York, North Carolina, South Carolina, Texas, Vermont, Virginia, Washington. Each individual story is available on the authors' website, www.adaptationstories.com.
Click here to read the report.