President Obama Unveils Climate Plan at Georgetown
June 25, 2013
President Barack Obama announced his new plan to combat climate change today at Georgetown University.
The effort seeks to maximize steps the Administration can take to prepare for and slow down climate change without congressional action.  A key component of the plan will rely on action from the Environmental Protection Agency (EPA) to reduce carbon pollution from power plants.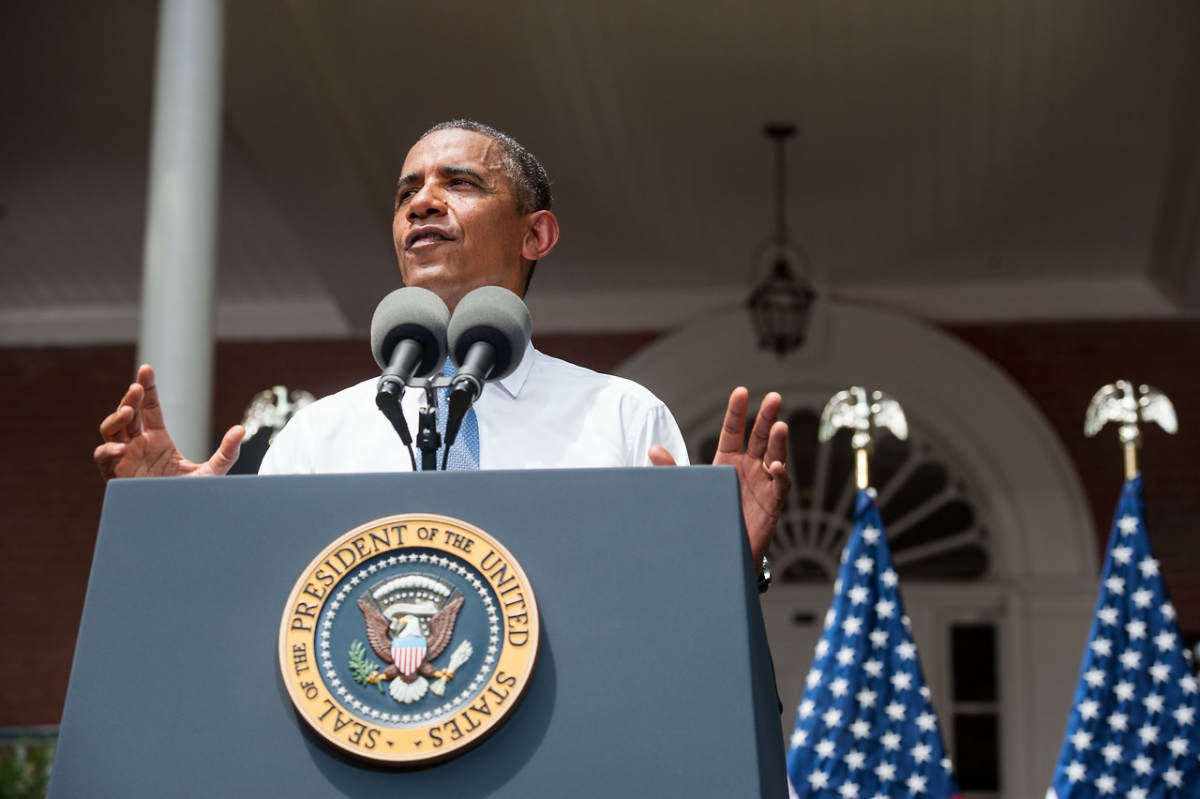 "So today for the sake of our children and the health and safety of all Americans, I'm directing the Environmental Protection Agency to put an end to the limitless dumping of carbon pollution from our power plants and complete new pollution standards for both new and existing power plants," President Obama said. 
"I'm also directing the EPA to develop these standards in an open and transparent way, to provide flexibility to different states with different needs and build on the leadership that many states and cities and companies have already shown. In fact, many power companies have already begin modernizing their plants and creating new jobs in the process. Others have shifted to burning cleaner natural gas instead of dirtier fuel sources. Nearly a dozen states have already implemented or are implementing their own market-based programs to reduce carbon pollution."
Polling by the Georgetown Climate Center and the Georgetown Public Policy Institute released yesterday found that the American people overwhelming support the President's approach.  Eighty seven percent of Americans want the EPA to take some action to reduce greenhouse gas emissions, including 78 percent of Republicans and 94 percent of Democrats.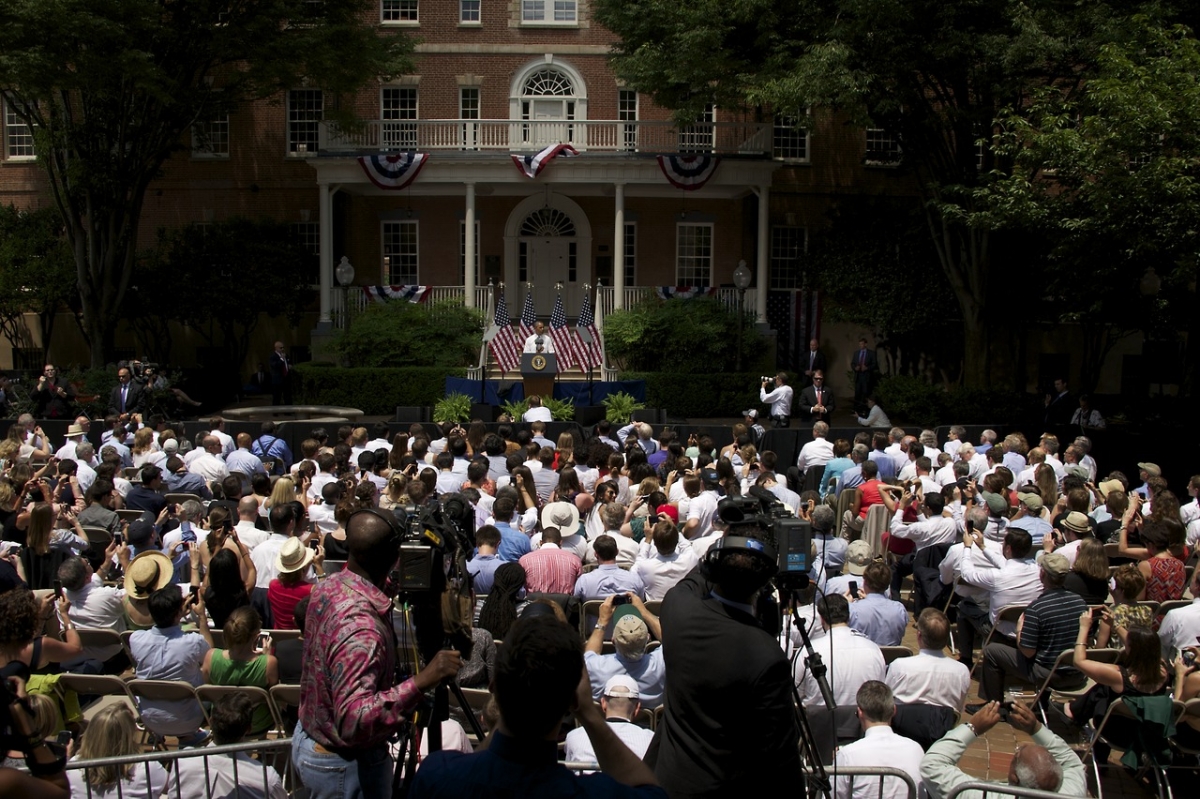 The poll also showed that only 13 percent of Americans want Congress to try to stop EPA actions to reduce greenhouse emissions, including only 22 percent of Republicans.
Other components of the President's plan include $8 billion in federal loan guarantees to encourage investment in new technologies to reduce carbon pollution from fossil fuels, expanded permitting for wind and solar power on public lands, and steps to help communities prepare for climate change.  These steps include working in conjunction with coastal communities to make them more resilient and directing federal agencies to ensure that new projects funded with taxpayer dollars are built to withstand flood risks.
Photos by Phil Humnicky.
Watch the President's speech below or at www.whitehouse.gov: