Ward 7 Equity Advisory Group presents community recommendations for climate action in the District of Columbia
September 13, 2018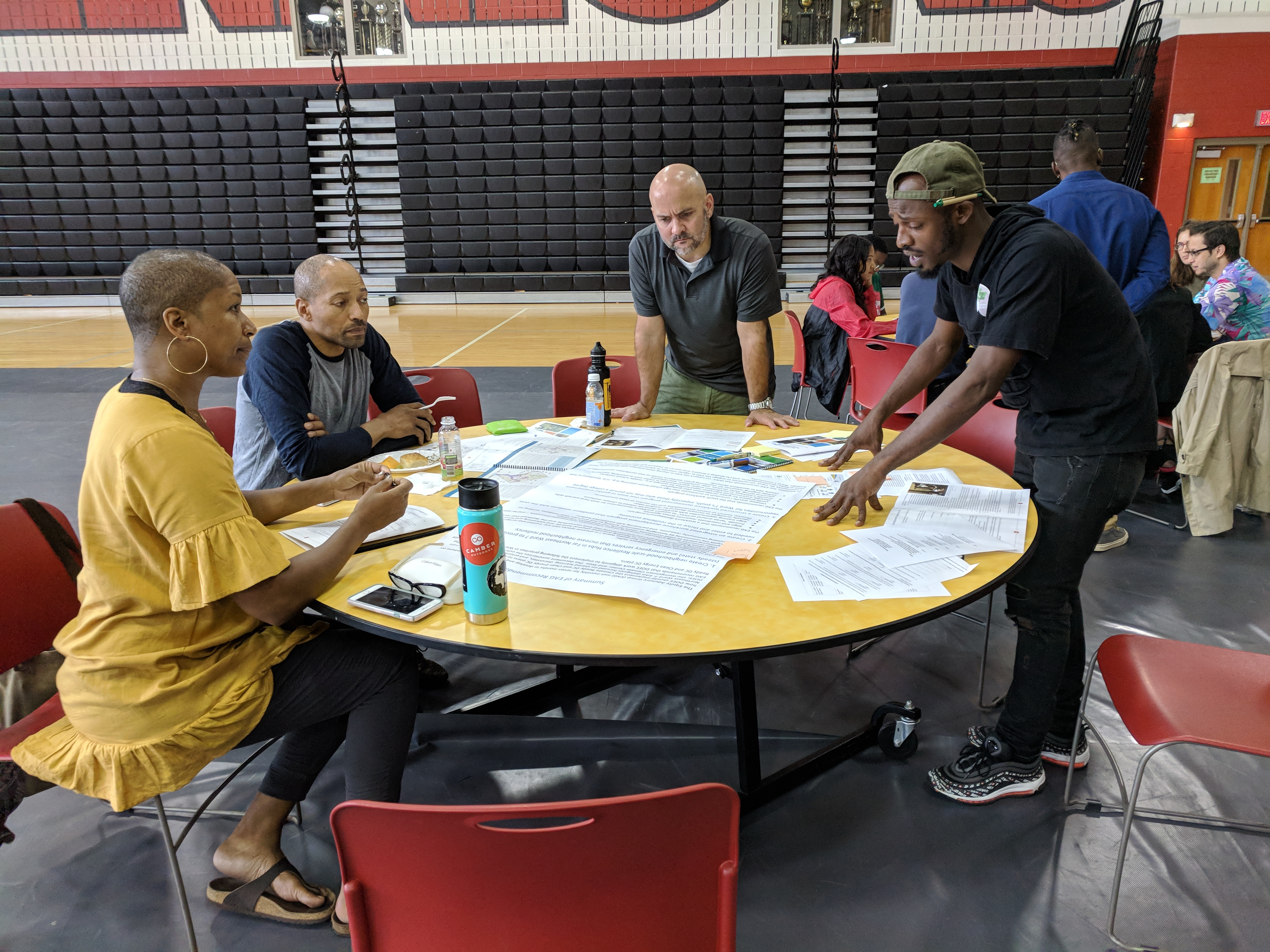 On Saturday, September 8, 2018, the Far Northeast Ward 7 Equity Advisory Group released their recommendations on how to enhance the resilience and sustainability of Ward 7 in the District of Columbia. The Equity Advisory Group is a group of residents and community leaders in Ward 7 who were convened by the Georgetown Climate Center (GCC) and District Department of Energy and Environment (DOEE) to advise the District on implementation of its two climate plans: Clean Energy DC and Climate Ready DC. The Equity Advisory Group met monthly from December 2017 to June 2018 and released their recommendations through a public meeting in September 2018, which was attended by Ward 7 Councilmember Vincent Gray and other residents.
At the public meeting, the Equity Advisory Group members presented on their recommendations to the District and solicited feedback from other Ward 7 residents. The EAG recommendations focus on three priorities for future implementation of D.C.'s climate plans:
creating neighborhood-scale resilience hubs

 

in Far Northeast Ward 7 to provide ongoing (steady state) and emergency services that increase neighborhood resiliency;
creating an integrated workforce development program

 

that positions residents with the skills needed to enter and thrive in the resilience economy; and
expanding workforce development programs

 

that lead to gainful employment opportunities in the resilience economy for Ward 7's youth, especially those who may not pursue a college degree.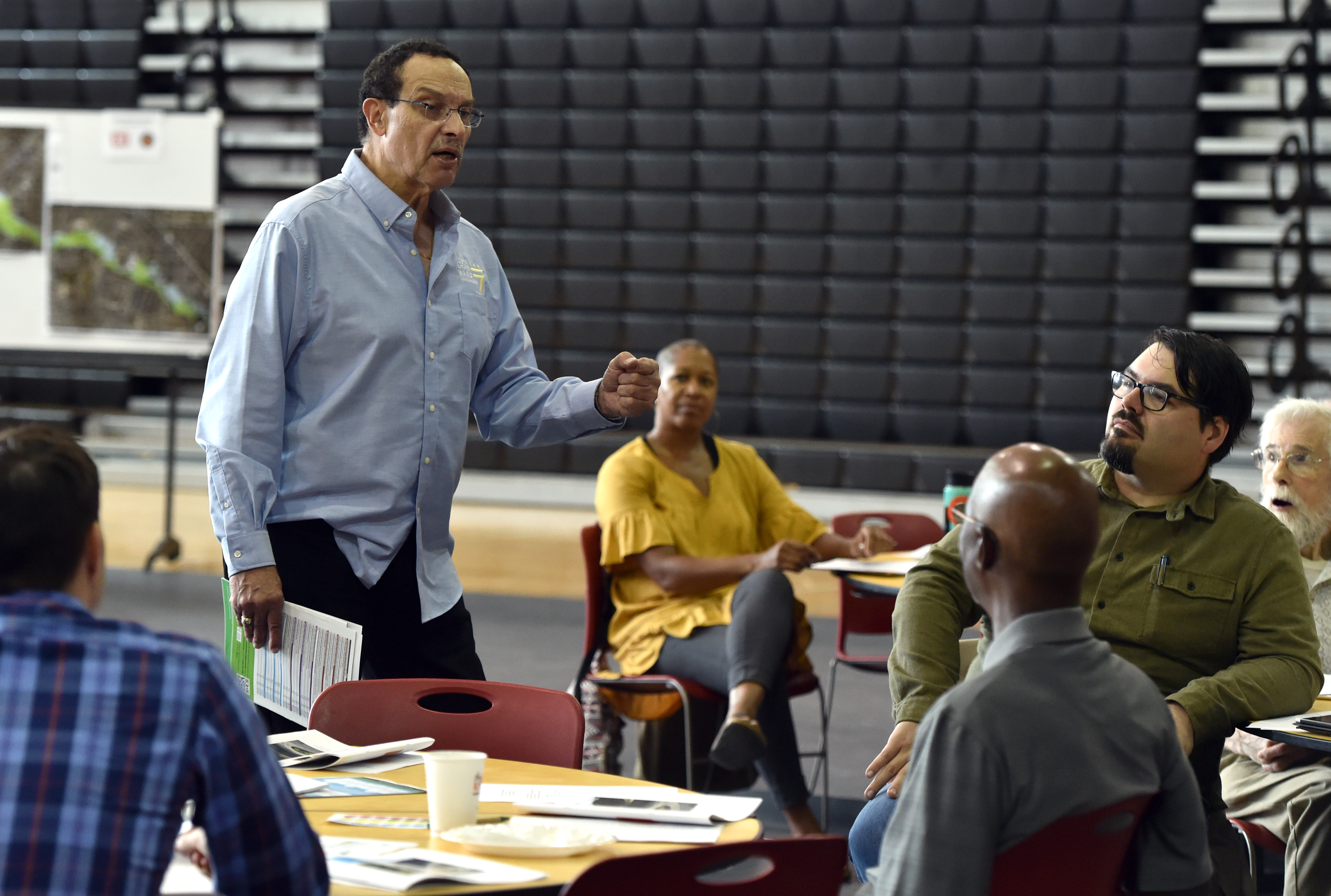 The Far Northeast neighborhoods of Ward 7 were chosen for this engagement process because the District's climate vulnerability analysis found that Ward 7 (and particularly the communities surrounding the Watts Branch tributary of the Anacostia River) face disproportionate flooding and other climate-related risks relative to other parts of the District. An independent facilitator helped guide the conversation and a project evaluator advised the project team in how well the project was meeting goals for facilitating an equitable, inclusive engagement process around climate resilience and sustainability.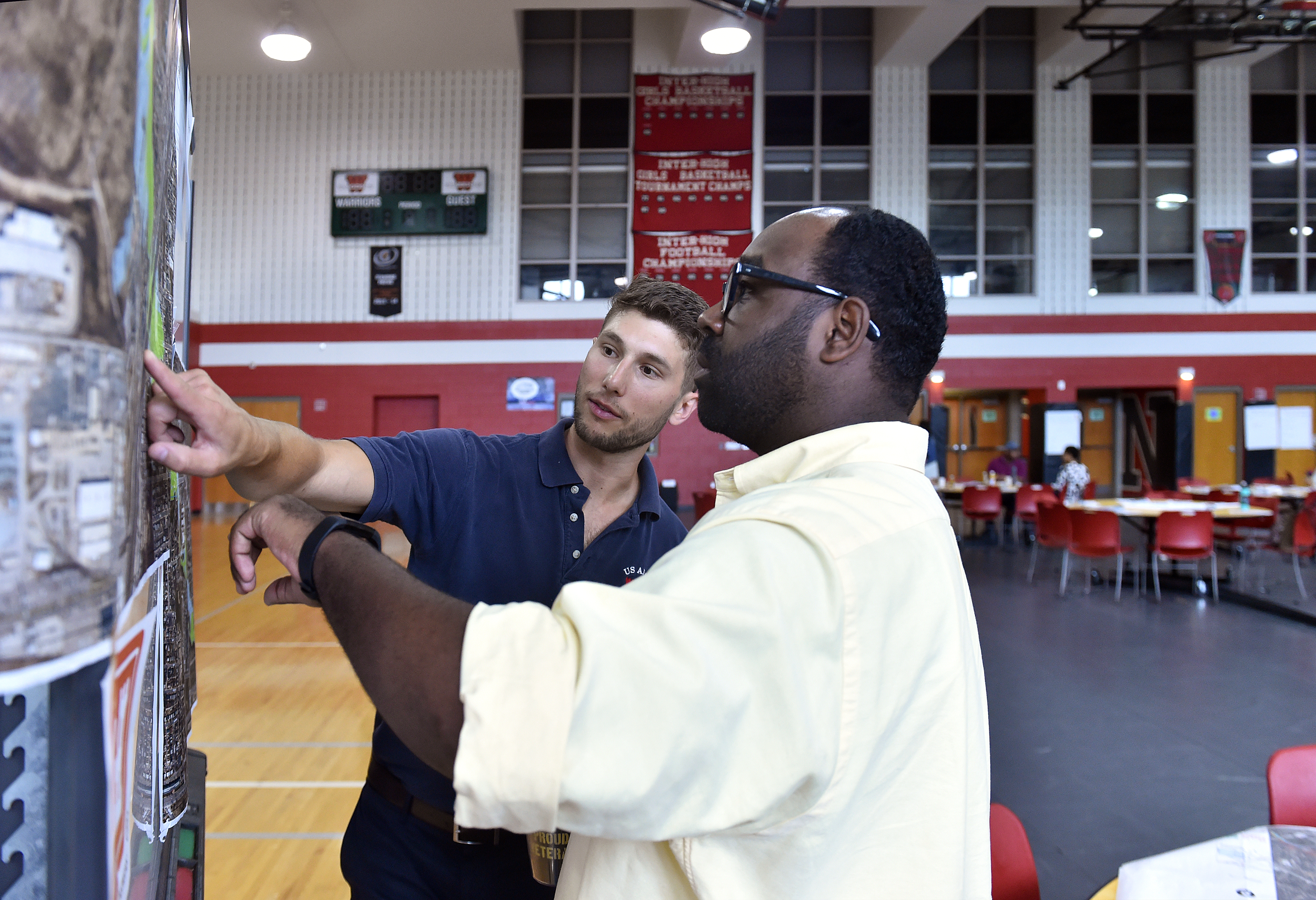 This project was part of the Partners for Places Equity Pilot Initiative—a project of the Funders' Network for Smart Growth and Livable Communities. We would like to thank Funders' Network for Smart Growth and Livable Communities, Prince Charitable Trusts, the Morris & Gwendolyn Cafritz Foundation, and the Kresge Foundation for their generous support. The Georgetown Climate Center is grateful for generous support from these and other funders that make our work possible.
Review the draft recommendations here. To endorse or comment on the Equity Advisory Group's recommendations, click here.