Mitigation Policy Considerations for the Maryland Commission on Climate Change
February 2, 2017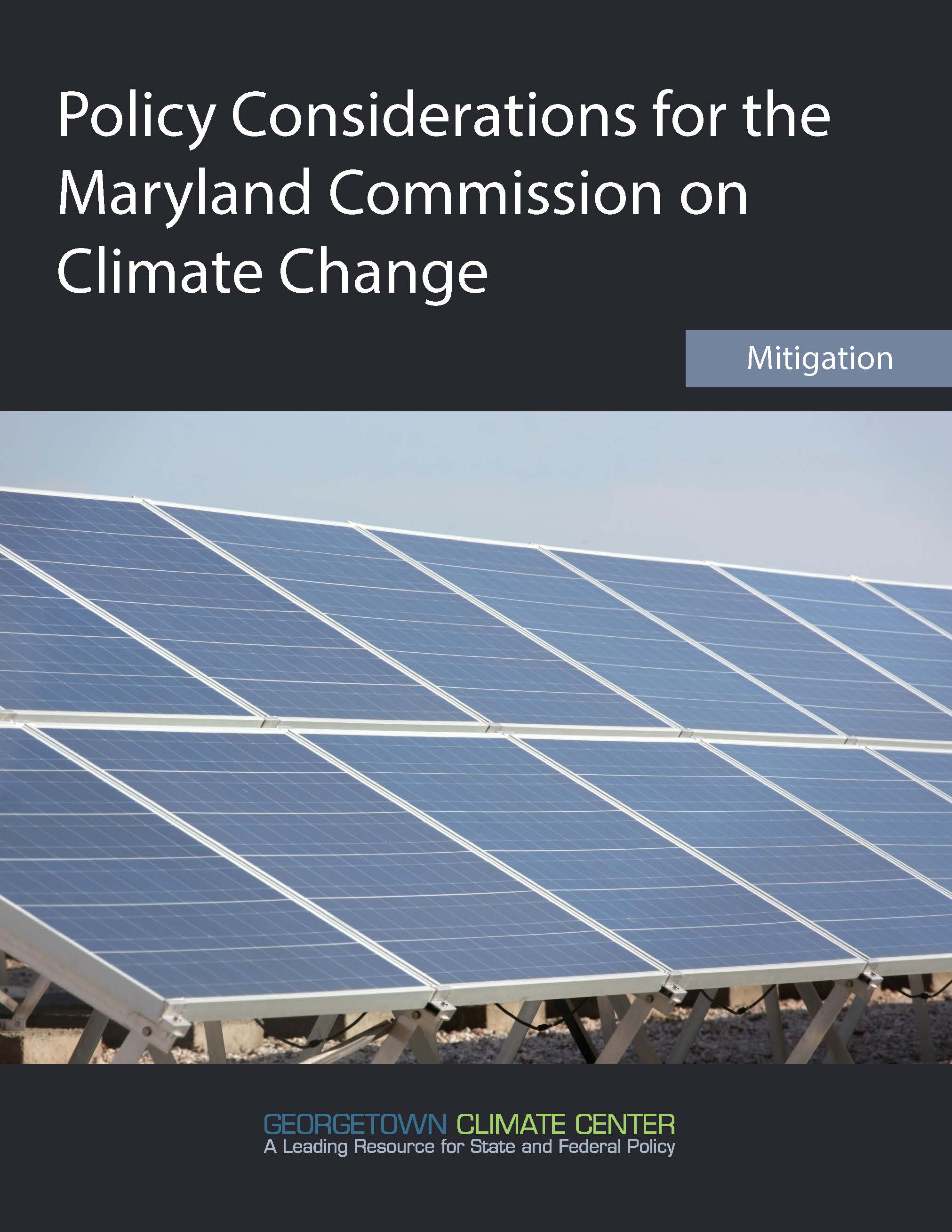 In this memorandum, the Georgetown Climate Center identifies mitigation issues that may be of interest to the Maryland Commission on Climate Change as it reports on the status of Maryland's climate change efforts, develops recommendations for legislative action, and develops workplans for 2017 and beyond. 
The Georgetown Climate Center is funded by the Town Creek Foundation to serve as a resource to the MCCC.

The memorandum focuses on two broad areas.
First, it provides updates on significant state actions from the past year relating to the setting of state carbon pollution reduction goals and tracking progress toward those goals, including actions in California and Pennsylvania related to the accounting of methane emissions from the natural gas sector and new regulatory initiatives in Massachusetts to reduce GHGs from the transportation and natural gas sectors.
Second, it highlights emerging issues in four strategy areas that states have indicated are of particular interest in the near term. These include state actions to reduce methane emissions from the natural gas supply chain; approaches to incorporating climate goals into state grid-of-the-future proceedings; addressing environmental justice and equity concerns in state climate actions; and pursuing regional actions to reduce emissions from the transportation sector through EV infrastructure development.
This memorandum is based on conversations with state officials and independent research that the Georgetown Climate Center has conducted to help inform Maryland and other states that are setting mid-term goals, implementing policies to meet those goals, and tracking their progress.