GCC and CRPC celebrate launch of Greauxing Resilience at Home with project collaborators in Baton Rouge
June 30, 2022
Over 130 people joined GCC and Capital Region Planning Commission (CRPC) for the online release of Greauxing Resilience at Home: A Regional Vision, a set of legal, policy and planning resources to promote community resilience through affordable housing and nature-based solutions in places where flooding, extreme weather events, and other factors are driving population changes and transitions. Developed over the course of two years with individuals with expertise on Louisiana's local challenges and community members with lived experiences, the Regional Vision includes a set of locally-informed goals and strategies for increasing regional and local resilience in the face of flooding and housing challenges. It is accompanied by a set of case studies exploring examples, tools, and best and emerging practices from communities across the US. A recording of the webinar is now available.
GCC project lead Senior Associate Katie Spidalieri and Justice Fellow Suhasini Ghosh joined CRPC's Rachelle Sanderson and Jaimie Setze in Baton Rouge to celebrate with work group members and partners in the collaborative effort that brought the Regional Vision to life. This page shares pictures from the event on June 16, 2022.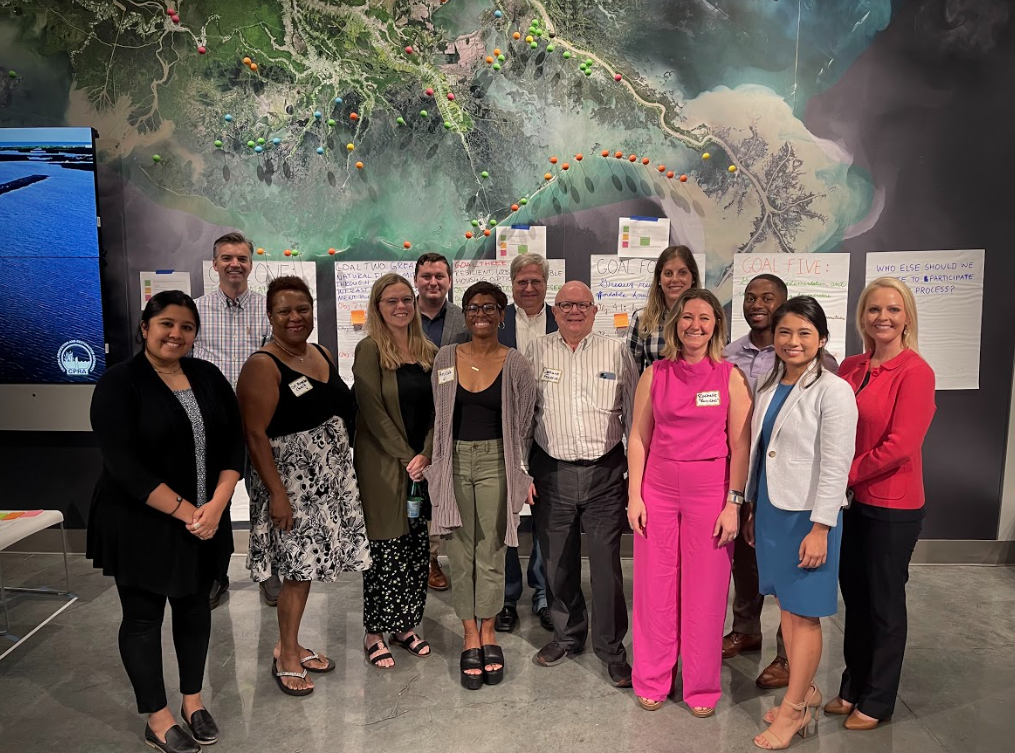 GCC staff gathered with CRPC, members of the Regional Vision's work group, and local partners at the Center for River Studies at Louisiana State University in Baton Rouge.